Roof Replacement, Stafford County Roofing Contractor
Reason to hire Stafford County roofing contractor for roof replacement
The roof works as an important element of your property that protects the building structure, your family and belongings from all kind of dangers. It is a shield that offers protection from harsh weather conditions so that you and your family will not be affected due to snow, rain, hail, wind and heat. But for enjoying amazing benefits, you need to keep your roof in excellent condition which can be achieved with timely and high quality roof replacement. It is the best option that you need to choose when the existing roof of your property has been damaged beyond repairs. You should not continue using the old roof because it might expose you and your loved ones to the risks and dangers from your surroundings. Stafford County roofing contractor offers the best quality service that you will need for enjoying excellent roof replacement at an affordable price. Hiring professional roofing company offers an enhanced and updated look to the exterior of your property. You will also get complete peace of mind that your roofing project is being handled by experts in this field so that you will get a strong, sturdy and durable roof replaced by the roofers.
Reasons to hire Stafford County roofing contractor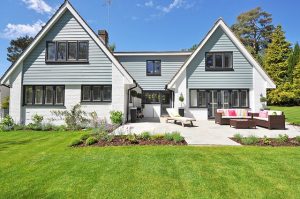 In-depth knowledge- the most important reason why you should hire professional roofers for roof replacement is because they have in-depth knowledge of the practical and theoretical application of the roofing system. These well trained and skilled roofing contractors will offer high quality installation of your choice of roof so that you can continue its use for many years at a stretch.
High quality installation- hiring roofers for the project means that you will get properly installed roofing system the first time. These professionals will eliminate any chances of any issues with the roof down the road because they use the best roofing materials, techniques and skills that are needed for high quality roof replacement.
Warranty for the work- when you hire Stafford County roofing contractor, you will get warranty along with their service so that any issues with the roof will be fixed at the earliest. You will not need to spend additional money for fixing any problem with the roof because the issues will be resolved by the roofers without causing stress to you during the process. With good quality replacement, your new roof will be capable of withstanding severe weather conditions so that you will not have to be concerned about any dangers or risks.
Years of experience- choosing professional roofers offers you an assurance that you will get superior quality services because of the years of experience of these professionals. They are also experienced in identifying the problems with the roofing system and finding the best solution so that you will get the best outcome from the project. Professional expertise of the roofing contractor means that your roof will be replaced correctly while following the building codes so that you will not face any problems in the coming years.
For the best quality roof replacement or any other roofing related services, you need to contact (540) 600-4433 so that you will get assistance of the best roofing experts. You can also visit our website to get quotation for the roofing services by filling the form so that our professionals will call you at the earliest.